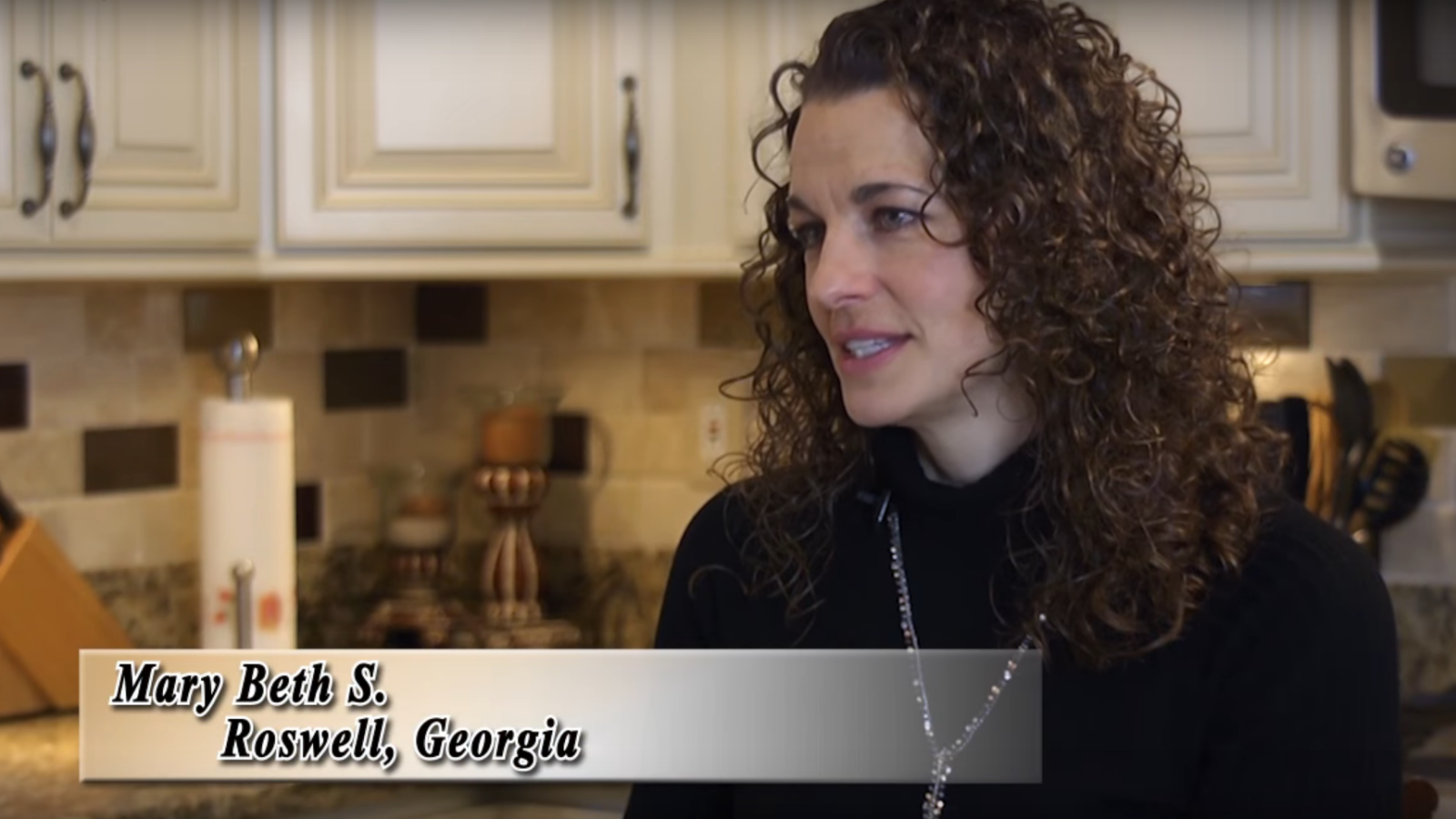 Play Button
The company is by far the best value in the industry. Great price, fast service, good quality and if you do have a problem they take care of it. As a real estate agent in Fayette County and surrounding areas, they are the only ones I recommend with confidence.

- Shawn Sullivan
Excellent customer service, the great end result, and very affordable.

- Ayla Shockley Crippen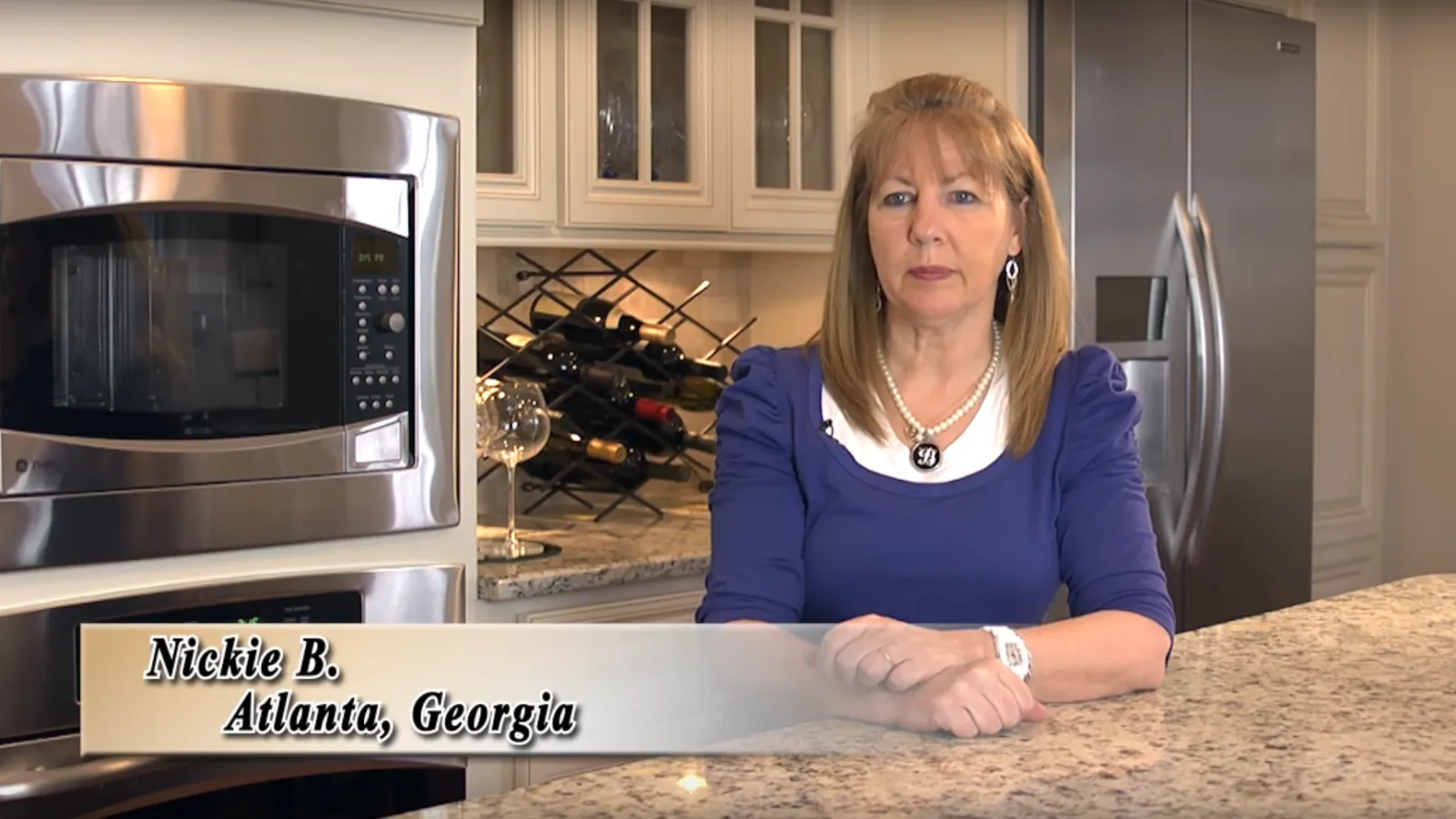 Play Button
My new kitchen is beautiful. What a transformation! Working with Frugal Kitchens was a good choice! I appreciated the courtesy calls reminding me which contractor would be coming on each day. The contractors were experts in their craft (from cabinet installers to electricians and plumbers, to granite countertop installers). Holly, our designer, made it so easy for me to realize my dream and make it become a reality. Thank you!

- Patricia Dwyer
From the initial visit to completion, this experience was wonderful! I had nightmares about how a renovation would go but Frugal gave me no reason to worry. Everything they promised, they delivered and I love my new kitchen. I have and will continue to recommend Frugal; thank you to everyone there!

- Brenda Martin
Frugal has kitchens down to a science. Every team member knew exactly what they were doing, and dovetailed well with the other members of the team. No one believed how fast the kitchen went in and how beautiful it looks. We now have a kitchen that functions 10 times better than it did before. I admit we struggled to understand our part before they got started (timing on delivery of new appliances and tile) but once the job was rolling, it was amazing.

- Stacey Krizan Ruth
The behind the scenes work that is done is over the top!!! Way to go Frugal Team!!!

- Kim Welborn Facebook
The designer was very helpful and very friendly! Had great ideas for my new kitchen!!!

- Kim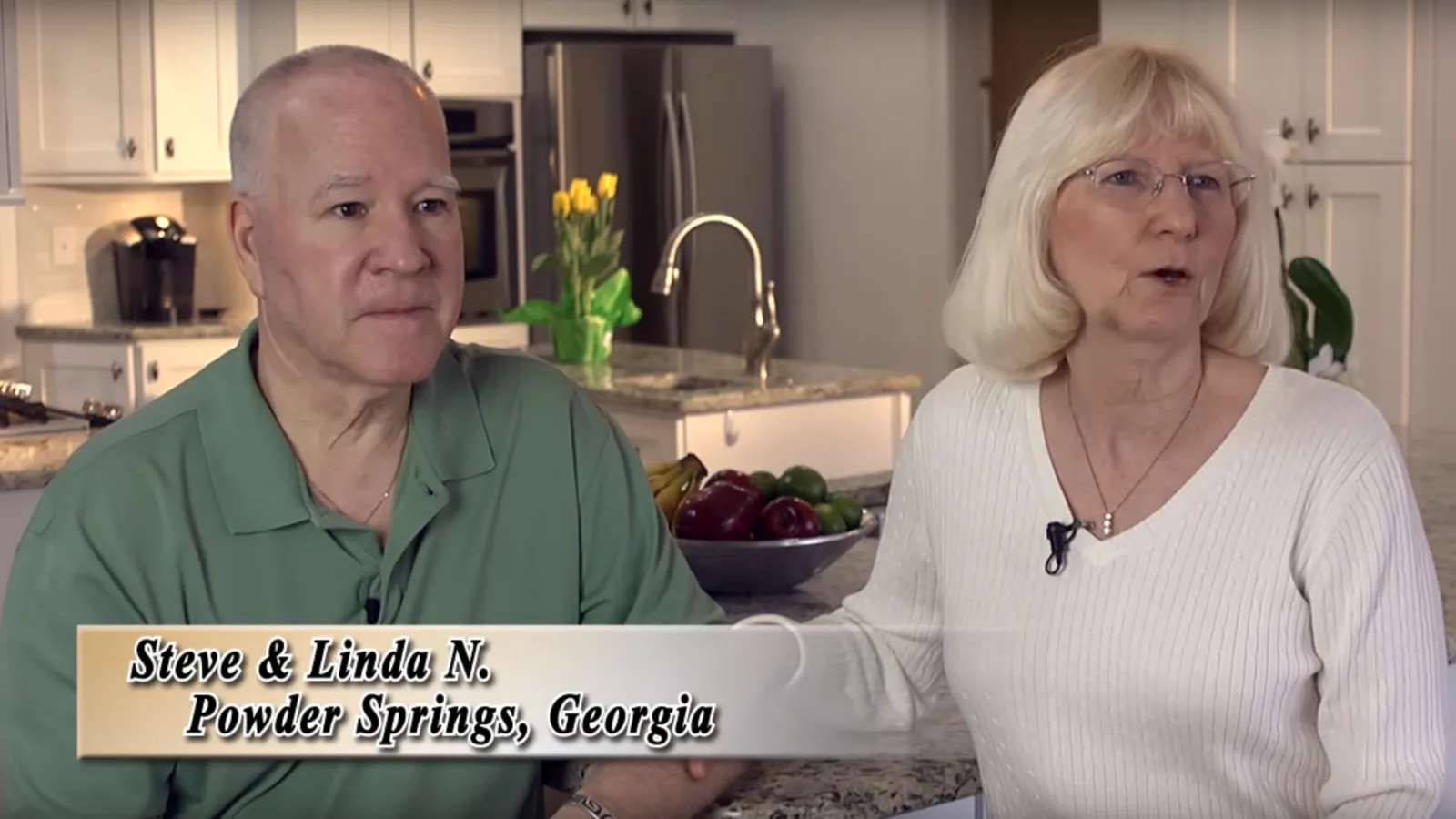 Play Button
Excellent work…could not be happier with all the people at Frugal!

- Gregory Kirkham
We absolutely love our kitchen! High-quality cabinets with features like the bread drawer and spice cabinet. Many different colors and trim to choose from so you can get that custom cabinet look w/o that high custom price. The sales team was fantastic in the Fayetteville showroom… would totally recommend to all my friends!!

- Valerie Emerson Dumas
I can't say enough good things about Frugal Kitchens. The kitchen they designed two years ago is still just as pretty today as it was the day they installed it. The folks at Frugal Kitchens have always been very friendly and helpful and professional. A year after my kitchen went in I had a malfunction and I called them and they came out the same week and fixed it. This past week they came out and made the section that holds my refrigerator larger. They are awesome in my book!!! I would recommend them to my friends. Thank you Frugal Kitchens!!

- Marie Chapman
Our cabinets are beautiful! The contracted installers did a great job and maintained the planned schedule. We were told up front what to expect for a timeline. Customer service was great and we were told to call anytime we had questions or wanted to check on our cabinets. Every problem was corrected after the final walkthrough - not that there were any major problems!! We are truly pleased and would recommend Frugal Kitchens.

- Janet Bryant Campbell
My kitchen is GREAT and they did it so fast...5 days. Other companies told me 3-4 weeks.

- Pam L. Atlanta, GA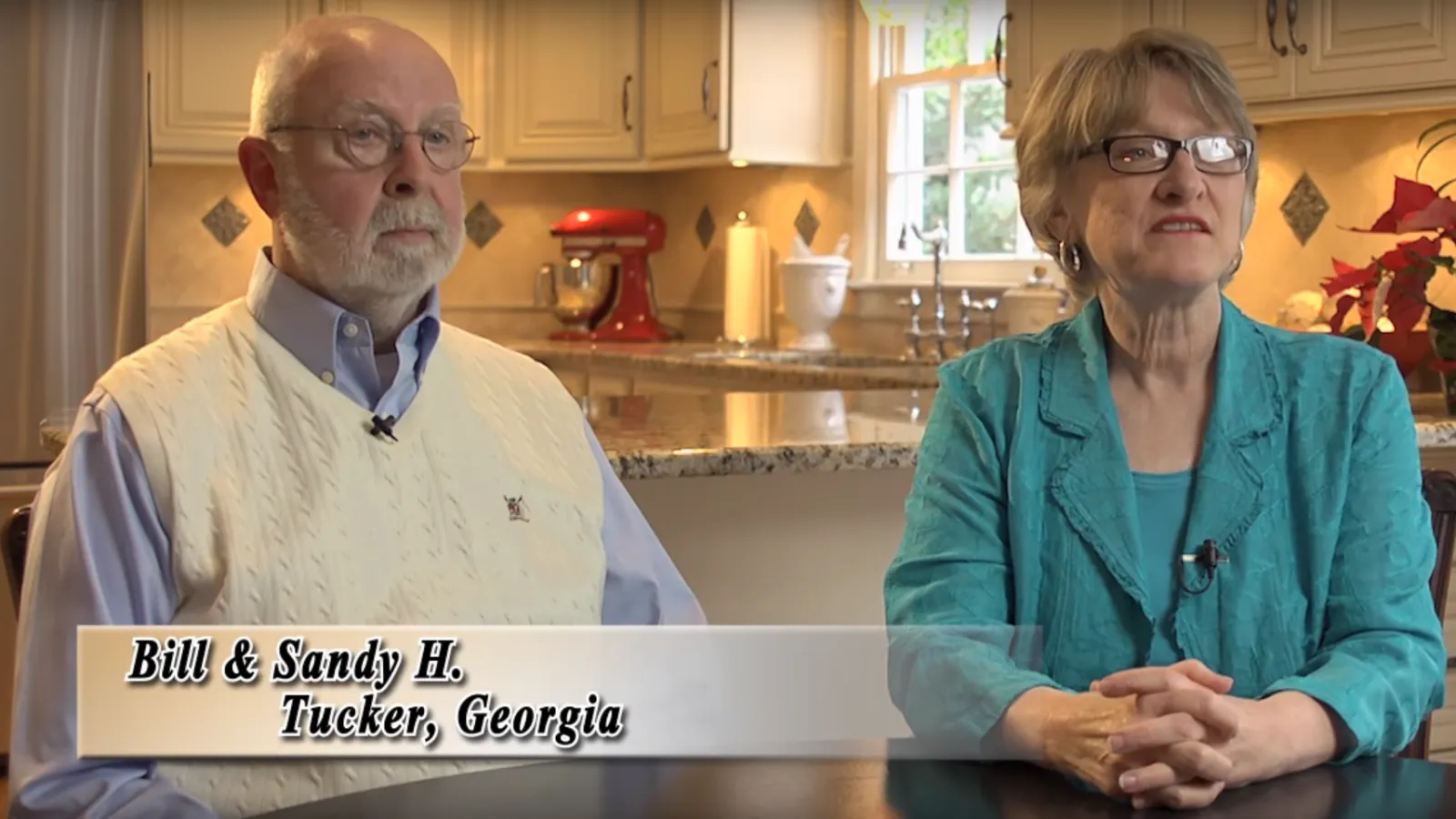 Play Button
I saved thousands on my new kitchen and now I can afford the new appliances I've always wanted!

- Cindy S. Peachtree City, GA