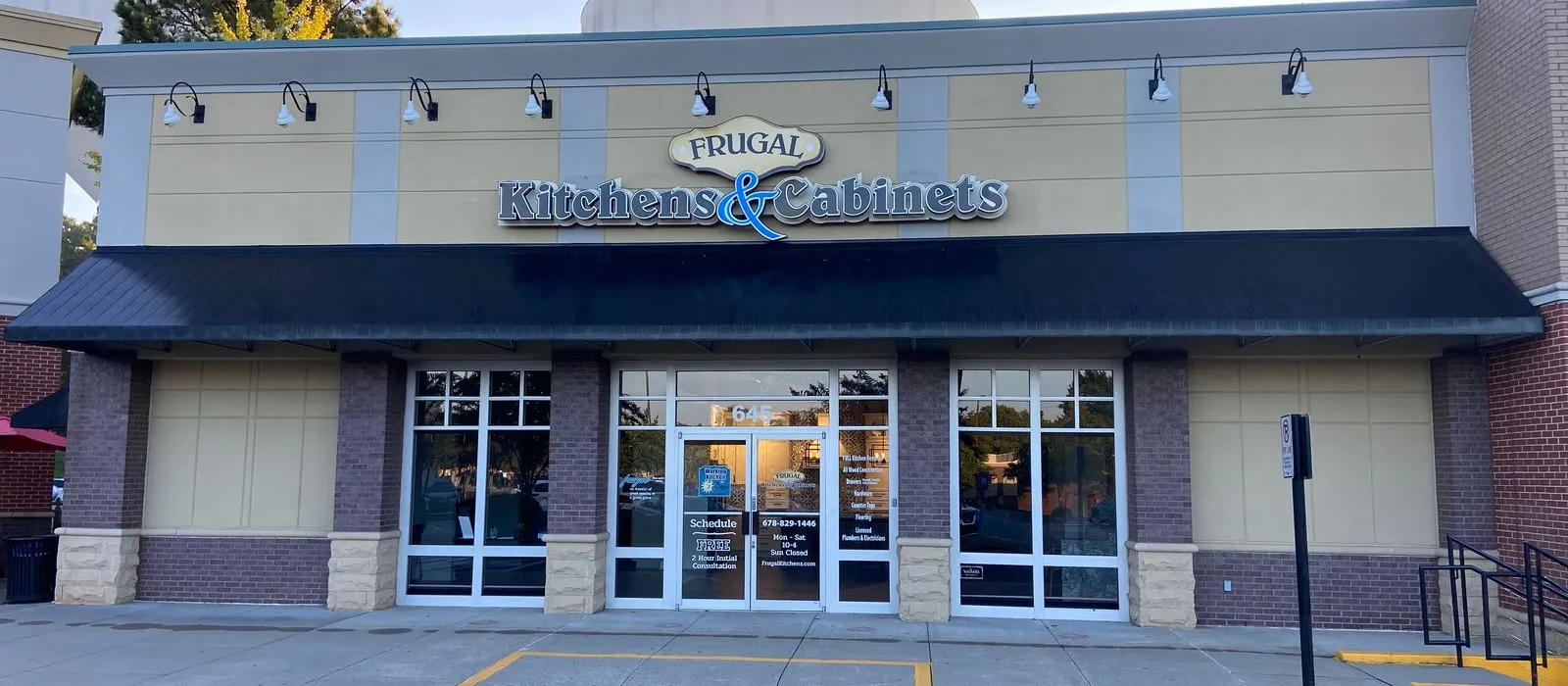 Roswell
625 West Crossville Road, Suite 136
Roswell, GA 30075
(Next to Trader Joes in Roswell Crossing Shopping Center)
Begin Your Journey To The Kitchen Of Your Dreams
Monday, Friday, and Saturday 10:00 AM - 4:00 PM
Tuesday - Thursday 10:00 AM - 6:00 PM
Please call ahead for an appointment
Call 470-781-3313 to schedule an appointment with a certified kitchen designer in your area.
Roswell's Professional
Kitchen Designers
Get Your Free
Meeting With A Designer
I can't say enough good things about Frugal Kitchens. The kitchen they designed two years ago is still just as pretty today as it was the day they installed it. The folks at Frugal Kitchens have always been very friendly and helpful and professional. A year after my kitchen went in I had a malfunction and I called them and they came out the same week and fixed it. This past week they came out and made the section that holds my refrigerator larger. They are awesome in my book!!! I would recommend them to my friends. Thank you Frugal Kitchens!!

- Marie Chapman
Excellent customer service, the great end result, and very affordable.

- Ayla Shockley Crippen